Dawn Orr
Admin
Total Active Members: 1591
Total Commisions Paid: $1163.87



Extreme JV Ads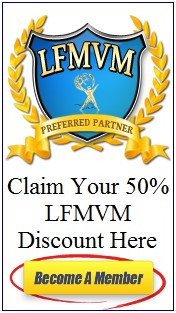 Put the ROAR back into your Advertising with
Tiger Solo Ads Plus!
FREE Email Marketing gone VIRAL!
Going STRONG since 2010!
Not so long ago Tiger Solo Ads Plus was a popular Text Ad Exchange. But when the LFMVM script came out, I just knew I had to make the change for my members!

As an active admin, I'm always looking for unique ways to help my members get their messages deliver, With our NEW script and NEW look I'll be able to do that!
So come and be a part of a site that will allow you to earn traffic, signups, commissions and have FUN doing it!
With our click and surf system you will earn traffic everytime you visit another members webpage. PLUS you will earn credits from your on referral's that you bring in as well. So each time they surf to earn credits, you will automatically earn credits as well. The more members you refer, the more credits and commissions you can earn.Not to mention increasing your website traffic!


I would like introduce the ALL NEW Tiger Solo Ads Plus!
We are a FULL featured Viral Mailer...and updating all the time!

Weekly Jackpot
Alien Super Solo Network (owner)
Daily Sender Rewards
Monthly Clicking Contest
Daily Clicking Contest
Monthly Referral Contest
Banner Prizes
Social Media Integration
Mail The List Upto Every 6 Hrs
Surfer Jetfuel
Dynamic Ratios
HTML Editor

(Even FREE Members)

Multi Downline Builder
Login Spotlight Ads
Downline Mailer
Create your OWN promo codes
Unclaimed Rewards
Receive a Prize on certain purchases
Up To 50% Commissions
Exclusive Promo Codes
Fast & Friendly Active Admin
Creators of 3rd Party LFMVM Mods
NOW ADDED to Referral Frenzy
And So Much more...
Are you a returning member from our Tiger Solo Ads Plus Text Ad Exchange script?
Click here for instructions

Get ready to put the ROAR back into your advertising and JOIN TODAY!
Powered by LFMVM